The office you experience services with high added-values
What is
Service Office?
Service Office is an office for 1 to 5 persons with a pre-installed interior,
furnished with ready-to-use office equipment, such as desks and chairs, and with utility bills such as electricity,
water, and internet bills all included in a subscription fee.
Plus, in your Service Office,there is a meeting/reception room to hold a meeting with your personnel from another workplace,
or to accommodate clients who pay you a visit for business conversations,
besides a printer/photocopier that you can share is available.
You can start working straight away tomorrow just grabbing your bag and laptop there.
Service Office is the best office to start your business easily with a minimum start-up cost.
Normal Office
Service Office
Installation
Decoration after contract

(reception room/office/meeting room etc.)

Required
Not required
Installation of telephone line and internet

You can optionally install a landline telephone (extra cost); internet cost is included in subscription fee.

Required
Not required
Interior
Purchase of office furniture

(desks/chairs/shelves, etc.)

Installation is required

Pre-

installed
Utility bills
Electricity and water bills

(including a generator)

Installation is required
Included in subscription fee
Housekeeping
Cleaning in the office

(every day cleaning routine is packed in the services)

At the discretion of tenant
Covered
Flexibility
Office layout

(flexible accommodation; minimum: 1 person)

A certain number of personnel is required

Choice of layouts is available as

per a number of personnel
This is recommended for companies such as:
●Those looking for a good foothold for developing their businesses in the city
●Teams with a small number of powerful staff/those who frequently travel overseas looking for a Yangon office
●Old companies looking for a good foothold to start new businesses
●Those who have set up a subsidiary company looking for a place to register as its address
●Those looking for another office not as a satellite office/headquarters
---

Flexible support
STARTS Service Office benefits
Service Offices by STARTS
Detailed information on
renting our office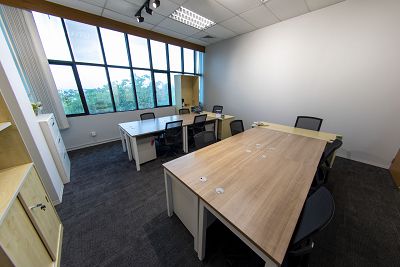 Service Offices
You can rent your private office of any room size for one person and more according to your needs. Since your office is already decorated and equipped with furniture, you can start working in your office right after you have a contract with us. Since you just share a meeting room/reception room/multi-function printer with others, you can enjoy the services of your office with a low subscription fee.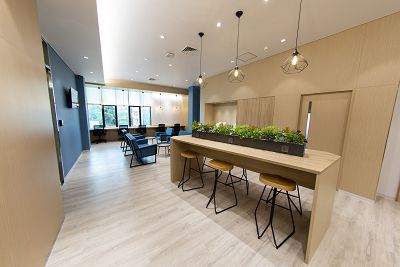 Co-working space
This office space is not a private office but an open space you share with other subscribers. We offer you a co-working space where you can work any time as much as you want to. You can also subscribe to a long-term plan, if necessary. There is no limit to use a room you share. You can also use it briefly like when you urgently need to meet your visitor or need a meeting space.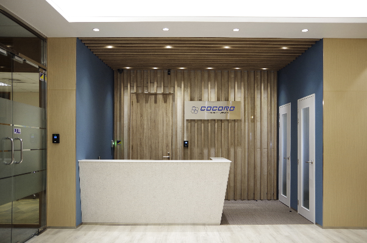 Virtual office
When you just need an address to register as the location of your local subsidiary while you still don't need an office to run your business there, we will provide you with an address. When you come to the office on your business trip, you can also use a desk for a fee of day plan, that is, a fee per day as long as you stay.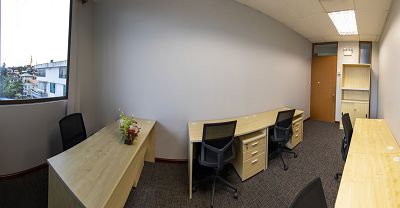 Share office
If you come to myanmar on your own and don't plan to hire any local staff member, we designate an exclusive desk (attached with a side cabinet) for you to work on your projects in myanmar. You can use it anytime you want with no restrictions. We also offer you a special address with your desk number for you to register as your office.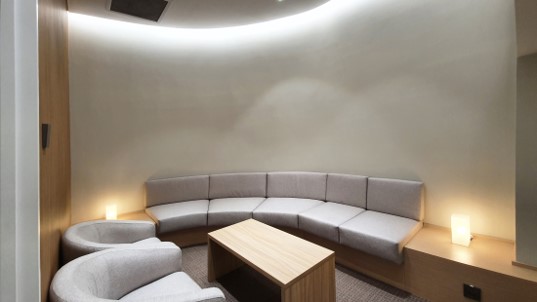 Multi-use meeting/conference room
We have two meeting/conference rooms of different room capacities (for 12 persons & 10 persons.) In February 2022, we introduced web-meeting booths where you can focus on your meetings with your personnel in other branches or the headquarters. Free reception rooms are also renovated so that you can meet your visitors stress-free.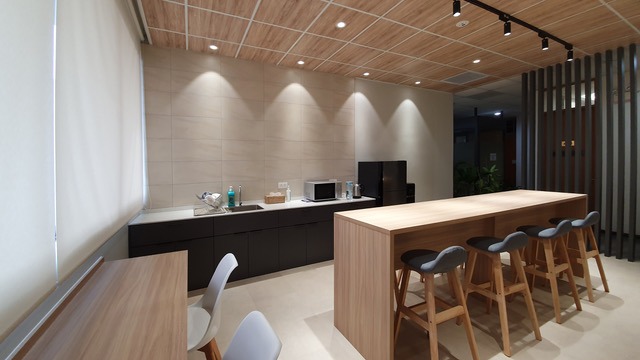 Refresh room
There is a refresh room in a public space of the office. You can have a break or chat with other tenants to exchange information with free drinks available there.
Subscription fees and plans
Monthly
subscription fees
You can choose from 4 office plans of STARTS Service Office according to your purpose, a number of your personnel and your business type.
Contact us to learn more about our services.
We also have offices for 2-3, for 4-5 and 5-6 persons.Contact us to learn more.The above is yearly subscription fees. Monthly plans are also available.Quotes are available when you visit us.Thank you for your interest.
Contact us now, Myanmar Starts
Myanmar Starts Corporate Services Co., Ltd.
Contact:info@starts-mm.com
You can choose your way of using your office with the best price that will satisfy your expectations.
How to
make a contract with us
You can make a contract and start using your STARTS Service Office so simply. Visit us to see it with your own eyes.
Your information
Managing Director:
志田 健悟(Kengo Shida)
Mobile:+95-9-500-9055
Assistant Manager:
Aye Thandar Naing(礼)
Mobile:+95-9-4320-0323
Country/city
4th Fl. YUZANA Hotel 130
Shwe Gon Taing Road,
Bahan township, Yangon,
Myanmar
Company name
Myanmar Starts
Corporate Services Co., Ltd.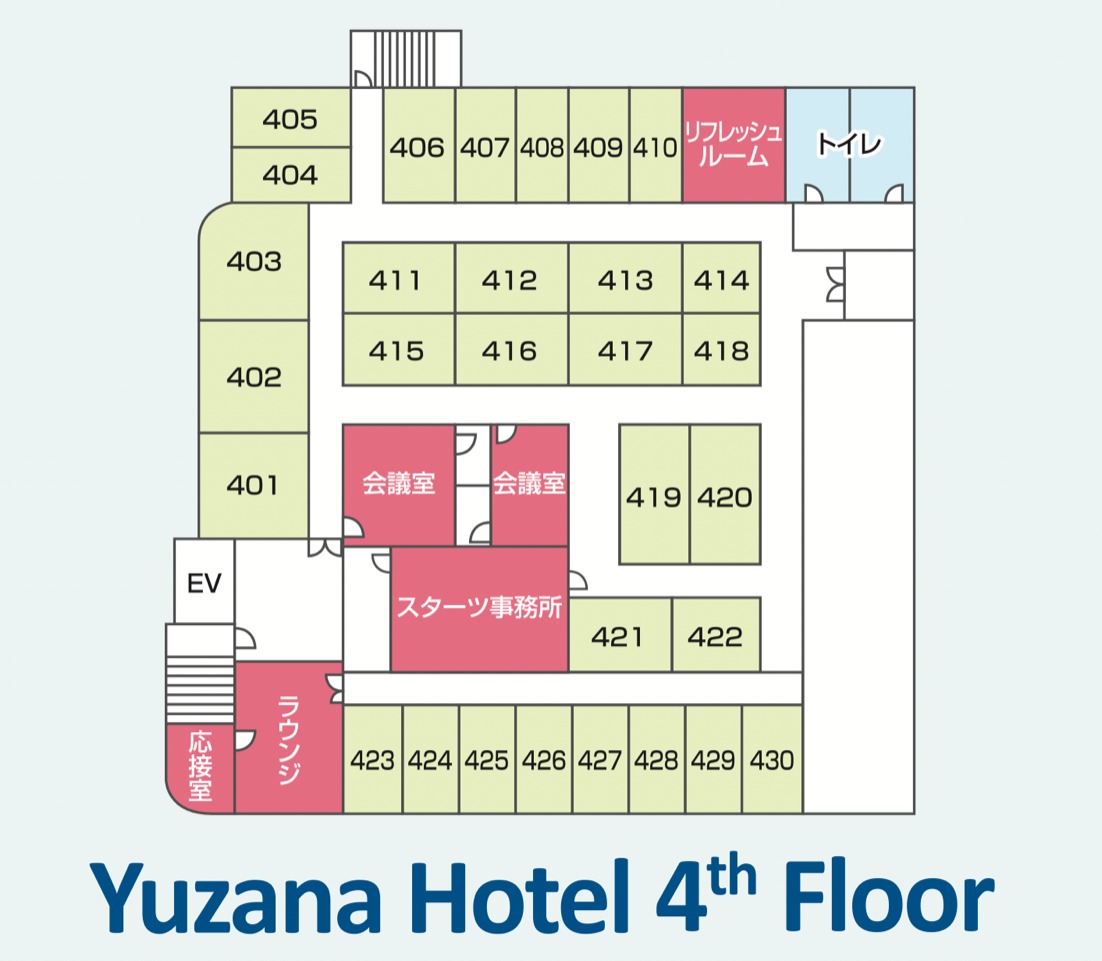 Plan view
Layout
There are 30 rooms in total with different capacities from for 1 person to for 6 persons.
They are moderately ample spaces and you can store your items there.
The entrance of each office has a security door to keep you from anxiousness.
And there are a comfortable lounge as a public facility, a reception room where you can talk about business with your valuable clients,
middle and large-sized meeting rooms, a printer and a shredder in the center, free drinks such as coffee in a refresh room,
and a TV monitor that you can enjoy watching during a break.